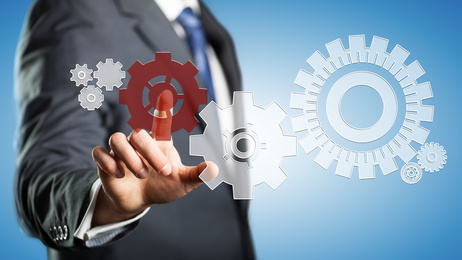 Eco4Cloud Troubleshooter is a software which performs continuous monitoring of well-known virtualization options and sets immediate warning/alerts when wrong configurations are detected.
Virtualization comes with a wealth of needed configurations, along with the benefits delivered by isolation of virtual machines. More often than expected, a virtualized environment is not properly configured, and non-optimal configurations lead to resources waste, poor consolidation ratio, uncertain SLA compliance.
Specifically and among several other aspects of virtualized environment, Eco4Cloud Troubleshooter monitors the following critical parameters:
Virtualization platform SLA compliance
Host, virtual machine and storage health status
Host remote switch-on ability
VM hot migration ability
VM optimal access to storage
Network accessibility for VMs
Resources availability
VM virtual devices and controllers
and several other aspects of virtualized environment.
Eco4Cloud Troubleshooter continuous monitoring of the virtualized infrastructure highlights critical settings among well-known virtualization platform configurations. Such list is ranked by severity, and is useful to run a specific risk analysis, which is preparatory to other steps of service continuity management. It is also useful for root-cause analysis and return-to-normal operations during incident/problem management.