Eco4Cloud is building partnerships with a selected group of industry leaders to develop and deliver world class optimization solutions in the data center infrastructure management market. Learn more about Eco4Cloud's ecosystem of technology partners below.
Email info@eco4cloud.com to find out more about how to partner with Eco4Cloud.
IBM

IBM, one of the most important technological corporation worldwide, is an Eco4Cloud's commercial partner in Italy and Europe. According to their partnership, IBM helps Eco4Cloud to expand his commercial network and to evaluate solutions to better optimize big companies' IT performance.
HPE Hewlett-Packard Enterprise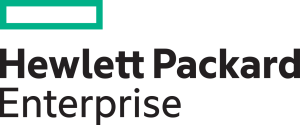 HP IT Services delivers enterprise-class IT infrastructure consulting, support, outsourcing, financing and education. Eco4Cloud is an HPE commercial partners and it works with HPE on maximizing IT performances and helping companies to reduce costs and better use his IT resourses, with an high ROI.
MOVIRI

Moviri delivers enterprise performance optimization solutions, partnering with top vendors like BMC, HP, Splunk and VMware, completing consulting projects for 200+ enterprise IT customers and developing its people by exposing them to top-notch industry best practices and know-how.
NEXTONE

nextONE goal is to listen and analyze the customer requirements, design and propose a specific solution tailored to the described senario. Eco4Cloud is one of the most important solutions that nextONE has in his portfolio and is used to better rightsize customer VMware clusters'.
VMware® Technology Alliance Partner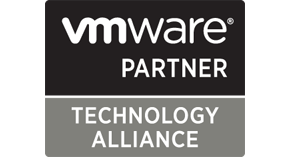 Eco4Cloud is part of VMware's industry leading Technology Alliance Partner (TAP) program. This further certifies Eco4Cloud's partnership with VMware, the global leader in virtualization, to develop and deliver proven solutions to joint Customers, as well as providing tools and resources to test, integrate and package them.
HP® Innovation Center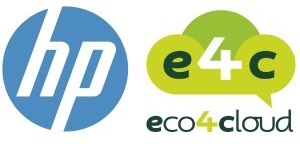 The HP Innovation Centers are all about creating innovative business breakthroughs and helping business executives to explore and expand their business vision. They use a structured methodology to help customers navigate the process of innovation and the approach taken also helps to understand where technology solutions can have a big impact to enable business success. HP's Innovation Center and Eco4Cloud partnered with with the intent to characterize functional and performance data of Eco4Cloud's software on HP's flagship Gen8 HP BladeSystem c7000 Enclosures.
Relevant documentation available here.
Cisco® Solution Partner Program

The Cisco® Solution Partner Program, part of the Cisco Partner Ecosystem, unites Cisco with third-party independent hardware and software vendors to deliver integrated solutions to joint customers. As a Solution Partner, Eco4Cloud offers a complementary product offering to quickly create and deploy solutions to enhance the capabilities, performance and management of the network and has successfully achieved Cisco compatibility certification with Cisco UCS Manager, UCSM 2.2.1. Collaboration is ongoing with Cisco to meet the needs of joint customers.
The abstraction of resources provided by Cisco UCS is in fact the perfect starting point for the workload consolidation provided by Eco4Cloud as it creates a homogeneous environment tailored to applications migration and dynamic server hibernation and resume. Details on the Interoperability Verification Test results are available in the whitepaper "Eco4Cloud and Cisco UCS: Unified Efficiecy".
More information: https://marketplace.cisco.com/catalog/products/3794
Cisco® Developer

The Cisco Developer Network is a technology partner and developer program that provides Developers with the technical, marketing, sales tools and resources needed to develop "Cisco Compatible" offerings, address the business needs of their customers, reach new markets, and help their businesses grow. CDN Members must meet and maintain a set of requirements in order to determine participation level in the program and can leverage Cisco technologies to develop compelling business solutions to meet customer needs. Eco4Cloud's membership relates to both the company and the product, based on a thorough analysis of Eco4Cloud's value proposition, and the energy savings results obtained through Eco4Cloud's virtual machines consolidation solution.