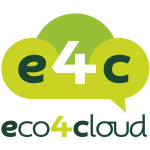 Eco4Cloud exposes a set of JSON, RESTful APIs in order to fetch or modify the workload consolidation options and constraints.
So, another software can interact with an Eco4Cloud instance by sending well-formed HTTP requests to the Eco4Cloud instance, identified by an IP address which we will call e4c_appliance_address from now on.
A client must obtain, through a login process, a cookie-like ticket and add it in HTTP request header for further requests, as a custom field, named "ticket". The ticket is a unique code associated with a user that allows to make requests for 60 minutes. After ticket expiration, the client will receive an error until obtaining a new ticket.
A skeleton of invocation may be:
ticket=login(username,password);
request_1(ticket);
request_2(ticket);
...
Each request returns a JSON string containing the result of the API call.